Jeff and I are passionate about empowering wedding pros to grow their businesses to the next level so that we can multiply our influence by making a difference in the world.
We also LOVE having fun and rewarding our fast implementing students!
That's why we hosted a good-natured competition with our Automatic Lead Machine students during the first six weeks.
These Wedding Pros Knocked Our Socks Off!
These winners demonstrated fast action, determination and generosity by participating in the contest. Not to mention the benefits they reap for their businesses as a result.
Fastest Implementation goes to Bill Lage, who had his Ultimate Guide, landing page and videos completed in a flash.
Most Results goes to Justine Wiedrich, who got 5 leads and a booking!
Grand Prize Optimization with Steph goes to Bryan Striegler, who implemented, engaged and gave feedback every step of the way.
We've donated $100 to the charity of each winner's choice. The winners share some of their best experience and advice below.
What's the biggest business challenge that you have overcome?
The ironic thing is I struggle with just getting started.
When I paid money for the ALM course I said to myself I am going to hit the ground running and do what I can.  After the first webinar, I was inspired and jumped into action to make a guide, buy a website, work with someone on Fiverr and get things done.
That is what made TwinCitiesDJPrices.com a reality within the first week.
My best advice is to just do it.
I find that when I just buckle down and write that email, or make that call, or follow up on that one lead, is when my business thrives.
What was the biggest mistake you made in your business?
The biggest mistake I made was early in my career.  I thought it was all about me.
I knew what they wanted, I knew what to do.
I remember playing the last song of the night thinking, "This is going to be an amazing ending to a good dance," and then one of the wedding party came up and said they wanted something else and that the bride and groom did not even like the song I was playing!
I felt bad and from that moment on I focused on it not being about me and more about what the client wants throughout the entire party.  It was a tough lesson to learn but probably one of the most important ones.
Bottom line, it is not about us but about them and their guests.
Give them what they want, not what you want, and you will be successful!
Charity of Choice: American Diabetes Association
Both I and my daughter are Type 1 diabetic.
She has had it for a little over 2 years now (she is only 12) and I have lived with it for over 30 years now (and I am much older than 12.)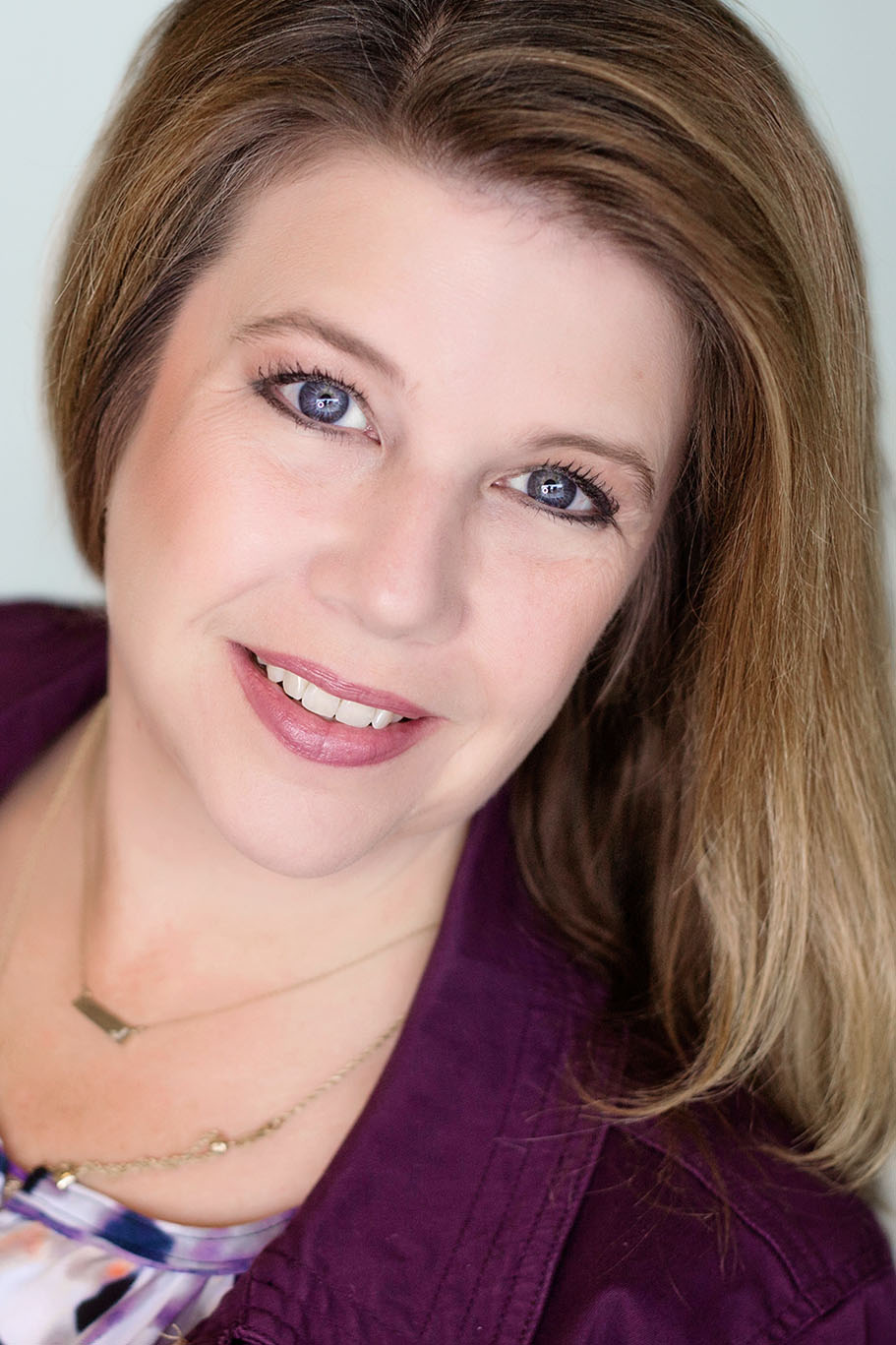 What's the biggest business challenge that you have overcome?
I am in the midst of overcoming the biggest challenge I have faced in business right now. I started my portrait photography business nearly 15 years ago when digital photography was emerging.  My business grew very quickly and I have had a steady stream of clients for years.  I primarily focused on senior pictures, babies and families.
I kept wedding photography to a minimum, only 2-4 weddings per year, and most of my clients knew that. I had small children and was busy enough  that I just didn't want to add in the responsibility of weddings, as I believe they deserve the utmost of attention, skill and professionalism.
The challenge has the past two years.  Business has dwindled, especially with senior pictures.
The explosion of new photographers due to the easy accessibility of digital photo equipment along with the ease of starting up a "Facebook business" has given the consumer so many more choices.
The prices are low and the consumer isn't well educated in what to look for in a professional photographer.  Needless to say, competition for business is fierce.
I have decided to add in wedding photography because it is a specialty in photography that I believe the right people are willing to pay for.
Because I have avoided it for so long, it is like starting a brand new business….along with all the other new photographers out there!
What was the biggest mistake you made in your business?
The biggest mistake I made was not anticipating the explosive growth of new photographers!
Had I taken the influx of virtually hundreds of new competitors entering the picture more seriously, I would have begun the process of educating myself in wedding photography much sooner.
I think one needs to look to the future as much as the now – lesson learned!
Charity of Choice: Miss North Dakota Scholarship Organization
The Miss North Dakota Scholarship Organization is an official prelim organization to Miss America.
My daughter was Miss ND 2015, and competed in the Miss America Pageant. Through her, I have learned that this organization is so much more than just a stereotypical pageant.  The Miss ND Scholarship Org.  has made it possible for her, and many other young women, to pay for their educations, develop their public speaking skills, and given them a platform to promote their personal platforms of community service.
What's the biggest business challenge that you have overcome?
I've struggled with all the aspects of running a business because I didn't have any formal training. Overall, I'd say that marketing was the biggest challenge I've had to overcome.
I used to think that my work would speak for itself and attract people, but there's a lot more to it than that.
You have to go after the clients and give them a reason to choose you.
What was the biggest mistake you made in your business?
You have to keep track of your money.
When I was part time, I could spend as much as I wanted on equipment, and that became a bad habit.
Now, I have to keep track of how much money I have going in and out, and most of the time, I have to say no to purchases.
Charity of Choice: Sheep Dog Impact Assistance
It's an organization that started here in Arkansas. They help the military, law enforcement, fire and rescue, and EMS by giving them opportunities to continue to serve when their active duty is over.
This helps them feel connected and involved and have a sense of purpose. These are the people that sacrifice for us on a daily basis, so I think that it's awesome that the organization is looking out for them.